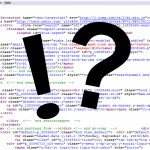 So, you're thinking of signing up with one of those big box website companies and taking a shot at their "easy website builder"?  Allow my next statement to be my shortest editorial ever:
DON'T
I suppose I should qualify my words word.  You are an owner/machinist and the reason you hold that title is because you are not a graphic designer/web developer.  Sure you'd probably save yourself a few grand by going the DIY route, but a bad website will risk losing tens of thousands of dollars of potential new work because it can portray the wrong image about your company.  This is especially true if you're part of an online community like MFG.com.
For that reason, make sure you have three professionals in your corner – a programmer, a graphic designer and a professional photographer.  Let me repeat that last one – a PROFESSIONAL photographer.  Yes, hiring a pro shooter will have the biggest impact on your website.  Great websites don't exist without great photos.
Don't get tempted to go with a single person that does both the designing and programming.  Look for a company with these two specialists under the same roof.  It is rare to find an individual that has creative vision that can also thrive in the structured environment of website coding.
Ok, stop reading and instead check out how Sohacki Industries got it right by hiring Snakebird Studios to create their great company website.