Since its launch in 2009, Kickstarter has provided an instant a preemptive marketplace for projects to raise capital through individual investors. The practice is known as "crowdfunding". This is HUGE for machinists. We've all seen good ideas floating around the shop but the two biggest hurdles to turning an idea into a product has been funding and marketing. Kickstarter not only solves both these problems, but allows an inventor to put a precision machined product into the hands of everyday individuals, kind of what like Apple does.
Enough fluff.. Lets highlight a few machined projects currently on Kickstarter.
The Spin Case – A Refined Raspberry Pi Case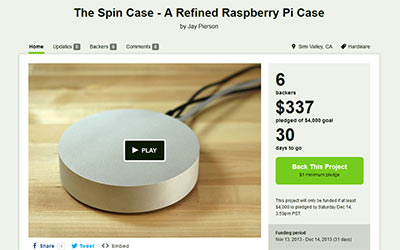 Precision Machined Spinning Tops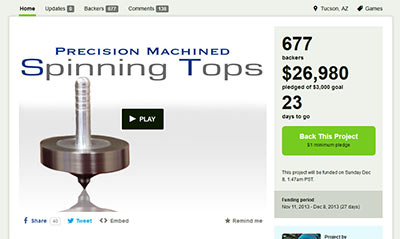 Metal Comb Works: Machine Age inspired metal pocket combs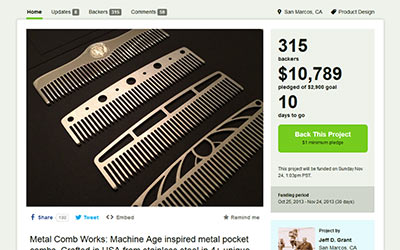 Helado: a cool, sweet topping for the Raspberry Pi!

New Sleeper Designs Billet iPhone Wallets and Cases