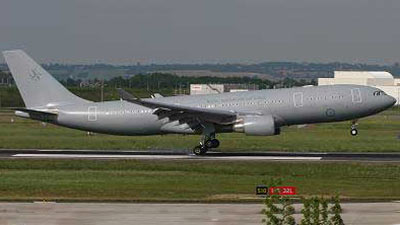 The global aerospace industry has witnessed impressive growth over the past few years, with major contribution from the civil aviation segment. The US and European countries have been the prominent markets acting as catalyst for the overall market growth. Despite tough phase of economic recession, the aerospace industry has shown uptrend in line with strong market developments in the US. According to RNCOS new research report "Aerospace Industry Forecast to 2013", the aerospace industry has emerged as the high potential market worldwide despite the negative impact of financial crisis. Significant increase in military budget and growth in air traffic have given the necessary impetus to the industry in tough times. (www.bharatbook.com )
The US represents the biggest aerospace market, with total estimated sales of US$ 214 Billion for 2009, followed by EU, Canada and Japan. However, developing economies such as China, India, Mexico and Brazil are expected to emerge as big marketplace for aerospace products in future. In fact, with 36% of the backlog of large commercial aircraft, Asia Pacific is quickly becoming the largest market for new orders.
China has witnessed massive government and private spending in the aerospace sector which ranks among the fastest growing industries worldwide. In addition, domestic aerospace majors have made their presence on the global front. It is forecasted that the country will buy above 3,700 airplanes by 2028 with an estimated value of US$ 390 Billion.
Moreover, the air traffic market is expected to 4.9% on an annual basis over the next 20 years, considerably higher than the global GDP growth rate. This will transform in the fast development of civil aerospace segment which is expected to grow at faster pace than the defense segment. It is estimated that by the end of 2029, the world's airlines will take delivery of 29,000 commercial aircrafts with total value of US$ 3.2 Trillion to keep pace with the growing demand for air travel.
RNCOS report provides an extensive research and objective analysis of the global aerospace market and its various segments, including civil aviation and defense. It investigates both the past and current trends in the aerospace market and outlines future trends to give cutting edge market intelligence. The report has briefly studied the competitive landscape and provides unbiased SWOT analysis of key players.
To know more and to buy a copy of your report feel free to visit : http://www.bharatbook.com/detail.asp?id=87087&rt=Aerospace-Industry-Forecast-to-2013.html