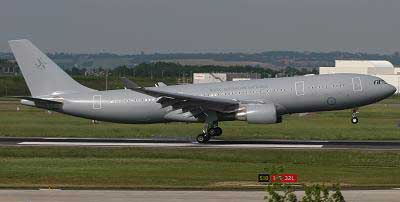 An article written by TR Carr, Mayor of Hazelwood, MO just outside of St. Louis, touched on some serious issues surrounding practices and policy within the US government that has far reaching consequences on domestic manufacturing. Here's an excerpt:
As the nation faces uncertain economic times, the United States was presented with a rare opportunity to add high-paying manufacturing jobs and billions of dollars of investment to the nation's economy.
But in February, the Air Force announced that it had passed up Boeing Co. for a $40 billion contract — one of the largest defense-procurement contracts ever awarded — to replace the nation's aging airborne tanker fleet. Instead, the government selected a European conglomerate led by Airbus SAS and European Aeronautic Defence & Space Co.
The announcement comes as millions of Americans worry about job security due to the threat from globalization. Unfortunately, the Air Force's decision will create an estimated 19,000 jobs in Europe, not the United States. American tax revenue will be spent in Europe to create those jobs on that continent.
By shipping tax dollars overseas, the U.S. is subsidizing the development of military infrastructure in Europe while reducing the competitiveness of American aviation manufacturing.
What do you think? Does it actually surprise you that politicians backing NAFTA wouldn't let their ideals creep into the military ranks? Should the US government be held to different standards than corporate America? What do you think? Post your comments below.