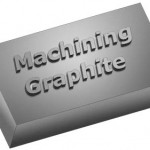 Dust is such a dirty thing! But when it comes to machining graphite, dust can be a machine killer.
The use of graphite in EDM machining is very common in the US, and is increasingly used in Europe and Asia. It is easy to machine, has excellent wear resistance, and performs well in most EDM machines. However, graphite dust is very messy to work with and dispose of. Without a proper industrial dust collection system, the shop quickly is covered with a fine gray dust. This is unhealthy for humans and machinery as well. Because the dust is so conductive, it has destroyed more than one circuit board in a nearby machine tool.
It is not enough to merely set up a shop vacuum to suck up the dust during the typical manual surface grinding operation to make EDM electrodes. A fine particle filter industrial dust collection system is vastly superior and will help keep the shop atmosphere clean and healthy. Many shops have customized wheel guards in place to help eliminate the dust during the grinding of graphite. This, together with the dust collector can make a huge difference. The operator will greatly appreciate this as well!
1 Response for
"Dust Collection Systems"
Leave a Reply