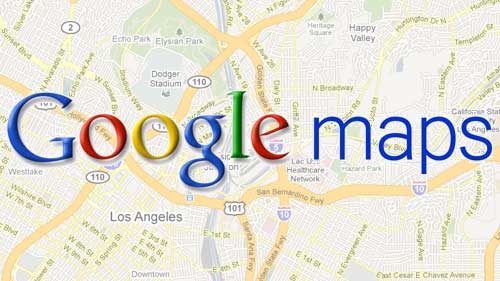 Rumor has it I built my company under the guise of being an inventor. If you ask me I'm simply an engineer that filled some needs for better workholding. Either way, my circle of friends has labeled me as the "go-to-guy" when it comes to answering invention questions. For this reason, they seem to continually ask for advice on what steps to take to turn an idea into a product of their own. The majority of the time they have decent concepts. Unfortunately, their ideas usually get placed on the backburner when I start to explain some key elements of what it takes to successfully bring a new product to market such as manufacturing, sales, distribution and most importantly marketing.
Other groups I often speak to are machinists wanting to start shops of their own and owners who want to take their businesses to the next level. The advice I give to both groups is nearly identical. Making great parts in a timely manner may be the easy part, but faced with the reality of what it takes to successfully grow and market a company of their own often causes the mental back burners to fire up. Though there's not one right answer to successfully market a machine shop, I'll provide several "most bang for the buck" ideas. In part 1 of this "Marketing for Machine Shops" series, I'll cover one of the easiest marketing tactics to implement and it's all done through a product called Google Maps.
X Marks the Spot
Google Maps can bring a company to the forefront of people's searches without having to spend a penny. In fact, it doesn't even require a company webpage. With Google Maps, users in a geographical area can type in a search term and find a list of related businesses with their locations pinpointed on an interactive map. Having good online visibility is arguably one of the most powerful aspects in promoting a company. Companies registered with Google Maps not only achieve this visibility of appearing on map searches, but also under normal web searches in the user's geographical area. For example, a user in Chicago searching for "Machine Shops" on Google's main search page will also see results appear under a map section called "Local business results for machine shops near Chicago". Very powerful indeed!
Getting Practical
Registering a business with Google Maps is a free, one-time process. Get started with these steps:
1. Go to www.google.com.
2. In the upper right-hand corner of the page, click "Sign In". An account with Google is necessary to proceed. (An account with Google is an asset that provides many valuable tools to small businesses that I'll cover in future columns.)
3. In the upper left-hand corner, click on "Maps" or go to maps.google.com.
4. On the left-hand side of the page click the link that says "Put your business on Google Maps". On the next page, click "Add New Business".
5. Start entering all pertinent contact information and a well thought out description about the company and click "Next". Should any of the info change, Google Maps provides the ability to edit details at any time.
6. On the following page, continue to enter as much information about the company. It's not necessary to fill out all the fields, but don't skip the "Category" section. Again, this can be edited at a later time.
7. Submit the information and verify everything on the next page.
Once this information is recorded in Google's database, potential customers will have a far greater chance of making contact with your company and friends will label you the "go-to-guy" for Google Maps.
- Jay Pierson